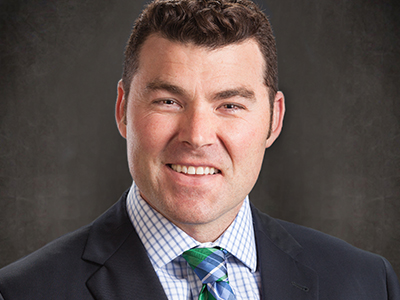 Christopher Jones graduated from Texas Wesleyan University with a bachelor of science degree in biology.  He received his master's of physician assistant degree from Butler University School of Health Sciences in Indianapolis in May 2014.
Christopher served in the United States Army as an airborne medic from 1996 to 2005.  While in PA school at Butler, Christopher accepted a Health Professions Scholarship with the United States Air Force.  He then  served as a commissioned officer on active duty in Family Practice at Keesler Air Force Base in Mississippi from 2014-2017 taking care of military soldiers, families, and veterans.  Christopher continues to serve in the New Hampshire Air National Guard.
Christopher is certified by the National Commission on Certification of Physician Assistants (NCCPA) and is a member of the American Academy of Physician Assistants.  He joined Seacoast Orthopedics & Sports Medicine in June 2017 and has privileges at both Frisbie Memorial Hospital in Rochester, NH and Wentworth-Douglass Hospital in Dover, NH.  Christopher works closely with Dr. Adam Fleit.  In his spare time, he enjoys spending time outdoors with his wife and two chocolate labs.