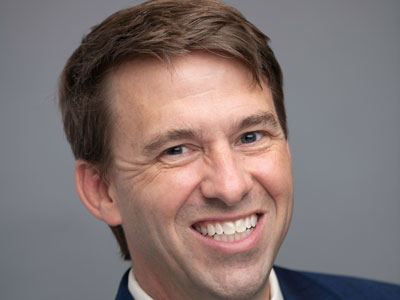 Christopher Couture, M.D. is a Sports Medicine physician with a background in Family Medicine. Originally from Burlington, VT, Dr. Couture received his Bachelor's degree in Biomedical Engineering summa cum laude from Rensselaer Polytechnic Institute. He then completed medical school and his residency in Family Medicine at Dartmouth-Hitchcock Medical Center before moving to the University of Oklahoma College of Medicine in Tulsa, where he completed a fellowship in Sports Medicine.
Dr. Couture spent the next 5 years as the Sports Medicine and Orthopedics Director of the Family Medicine Residency at Offutt Air Force Base, Nebraska where he taught the next generation of Air Force family physicians essential skills in musculoskeletal and sports medicine. He also served as Team Physician to the University of Nebraska-Omaha.
Dr. Couture was then employed and served as Director of the Sports Concussion Program at Access Sports Medicine and Orthopaedics in Exeter, NH. In 2010, he started a novel practice in Merrimack, NH as part of the Southern New Hampshire Medical Center called Victory Sports Medicine, where he practiced for the next 10 years. During this time he was team physician for several area high schools and developed a robust service for ultrasound-guided interventional procedures. He also served as Medical Director for Southern NH Rehabilitation Center.
In 2020, Dr. Couture transitioned to Seacoast Orthopedics and Sports Medicine at Wentworth-Douglass to assume the role of Head Team Physician at the University of New Hampshire. He is also the Head Team Physician for United States Nordic Combined, providing medical coverage for the team's World Cup events and monitoring the athletes' health and well-being.
Dr. Couture is certified in Family Medicine and Sports Medicine by the American Board of Family Medicine, and is a member of the American Medical Society for Sports Medicine. He specializes in the evaluation and non-surgical treatment of musculoskeletal injuries, as well as the full range of non-musculoskeletal sports medicine conditions. He is also proficient in the use of ultrasound for musculoskeletal diagnosis and procedures, and is Registered in Musculoskeletal Sonography.
---
Did you know?
Dr. Couture competed in the USA Triathlon Olympic Distance Age Group National Championships.
Subspecialties:
Sports Medicine, Family Medicine
Medical Degree:
Dartmouth Medical School
Internships:
Dartmouth-Hitchcock Family Practice Program
Residency:
Dartmouth-Hitchcock Family Practice Program
Certifications:
American Board of Family Medicine: Sports Medicine & American Board of Family Medicine: Family Medicine