Seacoast Orthopedics & Sports Medicine is now offering patient-specific surgery for both full and partial knee replacements. By using new technology from ConforMIS, we have the option to take traditional knee replacement to another level. This cutting-edge technology takes patient specific measurements determined through a CT scan to create knee implants and then uses specialized computer software to build and print the implant based on each patient's individual needs. This ultimately leads to a more natural feeling, high performance knee replacement.
Personalized implants offer unique advantages versus traditional knee replacement surgery, including:
Superior fit matched to individual size and shape
Surgical technique and tools to increase accuracy throughout the surgery
Natural, anatomic feel and alignment
Bone preservation
Less pain and faster recovery following surgery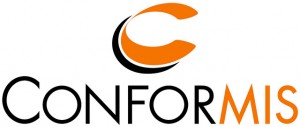 Read the recent article published in Seacoast Sunday/Seacoast Online about a patient's experience with Conformis.