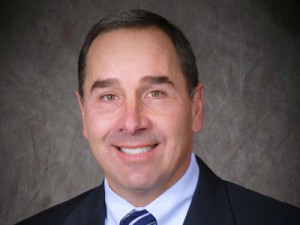 Fred H. Brennan Jr., DO of Seacoast Orthopedics & Sports Medicine has been asked to serve on the Colonial Athletic Conference (CAA) sports medicine advisory committee. The CAA is a collegiate athletic conference affiliated with the NCAA's Division I whose members are located on the east coast. The University of New Hampshire's football program is part of the CAA.
The sports medicine advisory committee was established as a means to monitor and improve the well-being and rapid return to play of student athletes. It will be responsible for making recommendations on return to play policies, practice and game limitations, injury prevention, concussion evaluation, and appropriate treatment and rehabilitation, among other sports medicine-related issues.
According to Dr. Brennan, head team physician for UNH, "Other major athletic conferences have benefited from this type of student athlete health and safety-focused organization and we believe the CAA will too."
The goal of the sports medicine advisory committee is to use accurate diagnosis and treatment grounded in evidence-based foundations to promote and improve the physical, mental, and emotional well-being of student athletes within the conference.
"I am honored and proud to be chosen to serve on such an important committee," says Dr. Brennan, who played football at UNH. "I look forward to working with the CAA and other health care professionals around the conference to make a difference in the lives of student athletes."
About Dr. Brennan
Dr. Fred H. Brennan, Jr., DO, a former Division 1 college athlete and New England native, is an active duty Army officer, physician, and educator. He has earned 21 military awards and medals – including the Bronze Star Medal for service as a trauma and family physician in Baghdad, Iraq. Dr. Brennan has published multiple book chapters and peer-reviewed journal articles, is a two-time Boston Marathon finisher and an Ironman Triathlon World Championship finisher. He currently serves as a senior physician consultant to the Ironman Triathlon World Championship and as a medical volunteer at the Marine Corps and Boston Marathon, where he played an integral role as a medical lead during the 2013 bombings. Dr. Brennan is also the Deputy Commander of the 157th Air Refueling Wing Medical Group, Pease Air National Guard Base. He specializes in the medical aspects of athletic care, the full scope of non-surgical musculoskeletal medicine, post concussion medical care, and ultrasound-guided injections.