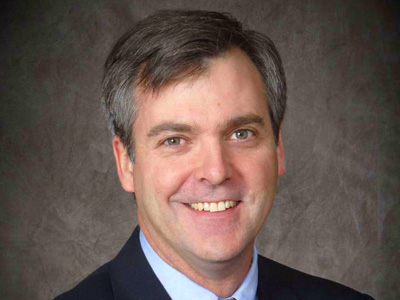 Dr. David C. Thut of Seacoast Orthopedics & Sports Medicine has been named a 2016 Leading Physician by New Hampshire Magazine in the sports medicine category.
To select candidates for the Top Doctor and Leading Physician lists, New Hampshire Magazine sends a survey to all licensed physicians in the state of New Hampshire and asks which specialist they would be most likely to recommend to family and friends. Once biographical information has been meticulously fact-checked, NH Magazine publishes the list of specialists with the most votes.
"This recognition from my peers is a great honor," states Dr. Thut. "My relationship with my patients, however, is what drives me each day. I feel blessed to have a practice where I get to treat all types of patients ranging from high level athletes, to weekend warriors, to those whose knee arthritis has made the simple act of walking a chore." According to Dr. Thut, "The true reward of orthopedic surgery is helping patients return to the level of function they have lost."
The complete list of NH Magazine's Top Docs and Leading Physicians will be published in the April issue.
About Dr. David Thut
Dr. Thut graduated from Dartmouth College and attended medical school at the University of Pennsylvania. He completed his residency in orthopedic surgery at the University of Rochester Medical Center. Following residency, Dr. Thut served seven years in the United States Navy. During his tours at the Charleston, South Carolina and Bremerton, Washington naval hospitals, he was head of orthopedic surgery. While in Charleston, he served as Medical Director
After separating from the Navy in 2007, Dr. Thut followed his passion for the care of athletes and moved to New York City where he completed the Sports Medicine Fellowship at NYU's Hospital for Joint Diseases. While in New York, he cared for NYU athletes and worked at the Harkness Center for Dance Injuries, treating dancers from world-renowned companies including the Alvin Ailey American Dance Theatre and Cirque du Soleil.
Dr. Thut specializes in sports related injuries and is a team physician for the UNH Wildcats. He is board certified by the American Board of Orthopaedic Surgery, a Fellow of the American Academy of Orthopaedic Surgeons, and holds a subspecialty board certification in Sports Medicine. He has privileges at Wentworth-Douglass Hospital, Frisbie Memorial Hospital, Wentworth Surgery Center, Skyhaven Surgery Center, and Stratham Ambulatory Surgery Center.