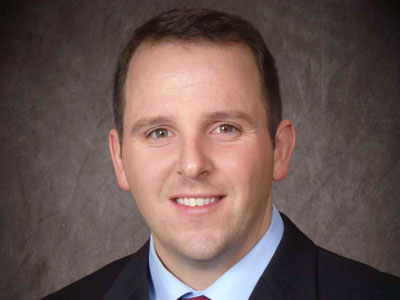 Certified Physician Assistant
Certified by the National Commission on Certification of Physician Assistants, Nathan earned his master of medical science degree in the physician assistant program at the University of New England in Portland after graduating, cum laude, from Franklin Pierce University with a bachelor's degree in biology.
Nathan has treated patients of all ages for a full spectrum of care in varied settings during his clinical rotations in general surgery, rural family medicine, family medicine, pediatrics, internal medicine, emergency medicine, and orthopedic surgery.
Nathan is a member of the American Academy of Physician Assistants and the Downeast Association of Physician Assistants. A former certified emergency medical technician (EMT); Nathan is certified in acute care life support (ACLS) and basic life support (BLS).
Nathan works closely with Dr. David Thut at Seacoast Orthopedics & Sports Medicine. He has a special interest in trauma, fractures, and sports medicine. Nathan has privileges at Wentworth-Douglass Hospital in Dover and Frisbie Memorial Hospital in Rochester.