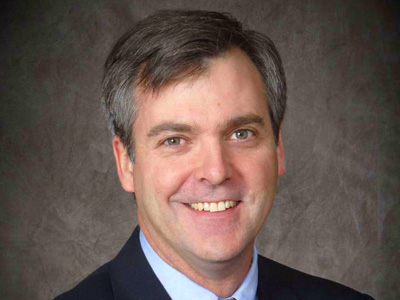 Dr. Thut graduated from Dartmouth College in Hanover, NH and attended medical school in Philadelphia at the University of Pennsylvania.  He completed his residency in orthopedic surgery at the University of Rochester Medical Center in 2000. Following residency, Dr. Thut served seven years in the United States Navy. He was head of the departments of orthopedic surgery during his tours at the Naval Hospitals in Charleston, South Carolina and Bremerton, Washington and while in Charleston, served as Medical Director. During his military career, Dr. Thut cared for both active duty and retired military personnel, gaining valuable experience in helping patients of all ages maintain an active lifestyle.
After separating from the Navy in 2007, Dr. Thut followed his passion for the care of athletes and moved to New York City where he completed the Sports Medicine Fellowship at NYU's Hospital for Joint Diseases. While in New York, he cared for NYU athletes and worked at the Harkness Center for Dance Injuries, treating dancers from world-renowned companies including the Alvin Ailey American Dance Theatre and Cirque du Soleil.
Dr. Thut specializes in sports related injuries and is a team physician for the UNH Wildcats. His surgical practice focuses on arthroscopic treatment of the shoulder and knee, including cartilage restoration, knee ligament reconstruction, shoulder instability, and labral repair. Dr. Thut's expertise in rotator cuff repair and knee replacement surgery allows him to help his patients remain active as they age.
Dr. Thut is board certified by the American Board of Orthopaedic Surgery, a Fellow of the American Academy of Orthopaedic Surgeons, and holds a subspecialty board certification in Sports Medicine. He has privileges at Wentworth-Douglass Hospital in Dover, Frisbie Memorial Hospital in Rochester, Stratham Ambulatory Surgery Center in Stratham, and Northeast Surgical Care in Newington, NH.
An avid sailor, skier, and golfer, Dr. Thut moved to the Seacoast in 2009. He lives with his wife, two teenage sons, and two dogs in Dover, NH.
For more information from Dr. Thut please click HERE
---
Did you know?
Dr. Thut worked with the world-renowned Alvin Ailey American Dance Theater Group in New York City.
Subspecialties:
Shoulder & Knee Surgery, Sports Medicine, Arthroscopic Surgery, Knee Replacement Surgery
Medical Degree:
University of Pennsylvania
Internships:
General Surgery: University of Rochester, New York
Residency:
Orthopedic Surgery: University of Rochester, New York Sports Medicine
Certifications:
American Board of Orthopaedic Surgery, Subspecialty in Sports Medicine American Board of Orthopaedic Surgery
Fellowship:
New York University Hospital for Joint Disease
Memberships:
American Academy of Orthopaedic Surgeons (Fellow), American Board of Orthopaedic Surgery (Diplomate), American Orthopaedic Society for Sports Medicine, New Hampshire Orthopaedic Society, New Hampshire Medical Society
Testimonial:
"Dr. Thut is very warm and compassionate. His outstanding bedside manner is so rare today. After surgery he came in and sat with me and explained everything in detail, showing me pictures of what he did. I was very impressed as I have never had this from any doctor in the past. I highly recommend Dr. Thut."