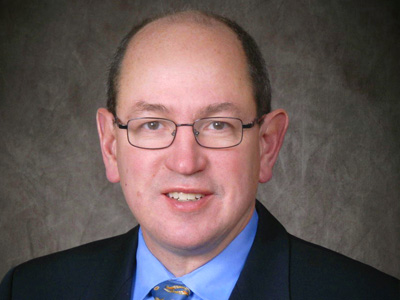 Dr. Geppert graduated from Harvard College before earning his medical degree. During foot and ankle fellowship training in New York, Dr. Geppert worked extensively with the New York City Ballet and the Rutgers University athletic teams.
Dr. Geppert's orthopedic interests include all surgery of the foot and ankle in addition to sports medicine and a broad range of general orthopedic surgery. He has published more than a dozen articles in peer-reviewed orthopedic journals and has given presentations at national meetings. Dr. Geppert has co-authored chapters in medical textbooks on surgery of the rheumatoid foot, ankle sprains, and sports-related foot and ankle injuries.
An affiliate assistant professor in the Department of Kinesiology, School of Health and Human Services, at the University of New Hampshire, Dr. Geppert is on staff at Wentworth-Douglass Hospital in Dover and Frisbie Memorial Hospital in Rochester, and has privileges at Portsmouth Regional Hospital.
---
Did you know?
Dr. Geppert not only has five children who play Lacrosse, he is vice president of the Cocheco Lacrosse Club.
Subspecialties:
Foot & Ankle Surgery, Sports Medicine, Hand Surgery, General Orthopedics
Medical Degree:
New York University School of Medicine
Internships:
University of Medicine and Dentistry of New Jersey-Robert Wood Johnson Medical School (formerly Rutgers)
Residency:
Orthopedic Surgery: University of Medicine and Dentistry of New Jersey-Robert Wood Johnson Medical School (formerly Rutgers)
Certifications:
American Board of Orthopaedic Surgery
Fellowship:
Foot & Ankle, Hospital for Special Surgery, New York City
Memberships:
American Academy of Orthopaedic Surgeons (Fellow), American Board of Orthopaedic Surgery (Diplomate), American Orthopaedic Foot & Ankle Society, New Hampshire Orthopaedic Society, New Hampshire Medical Society
Testimonial:
"Thank you for the excellent care that you provided. Before, during, and after the surgery you were skilled, attentive, and a sensational doctor overall. I couldn't believe the magic that you worked in the E.R. when you removed the surgical pin that went through my foot! You are amazing and talented and I will not hesitate to recommend you to anyone who needs an orthopedic doctor!"